Alternative Fishing Methods
By: Manuel Z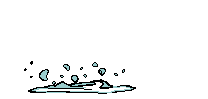 There are countless ways to fish for countless types of fish, Here I will share my tips and tricks for fish I have caught or at least tried to catch over the years. I will also share different techniques I have used or seen being used... If you ask a question and I haven't tried it or haven't seen it... I'll get the info for you! Who knows...it may wind up as part of this website!
**Manuel Z**
If you like to fish from the beach,
GO TO MANUEL Z ON SURF FISHING
E-Mail Me Now!!